South
The South side features the Transformers collection.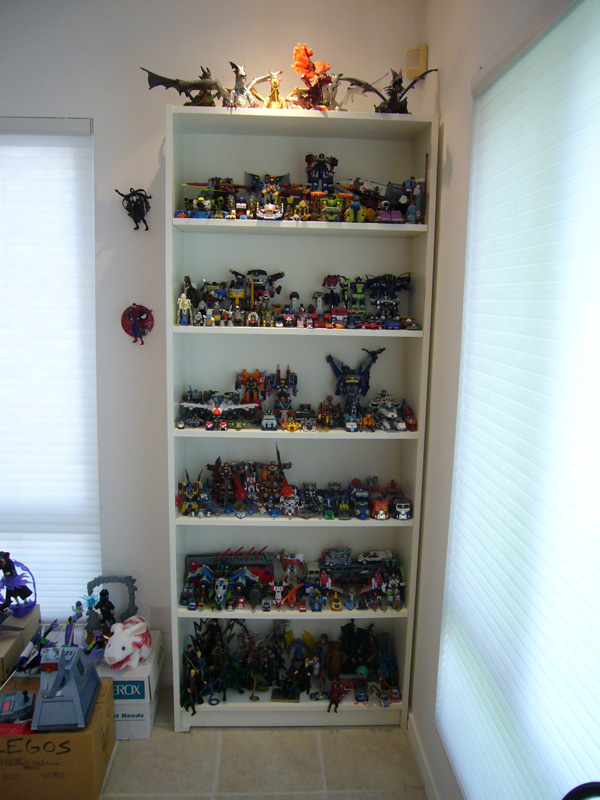 I like to mix and match my Transformers. There's very little rhyme or reason.
Grimlocks, Primes, some older stuff.
Cybertron.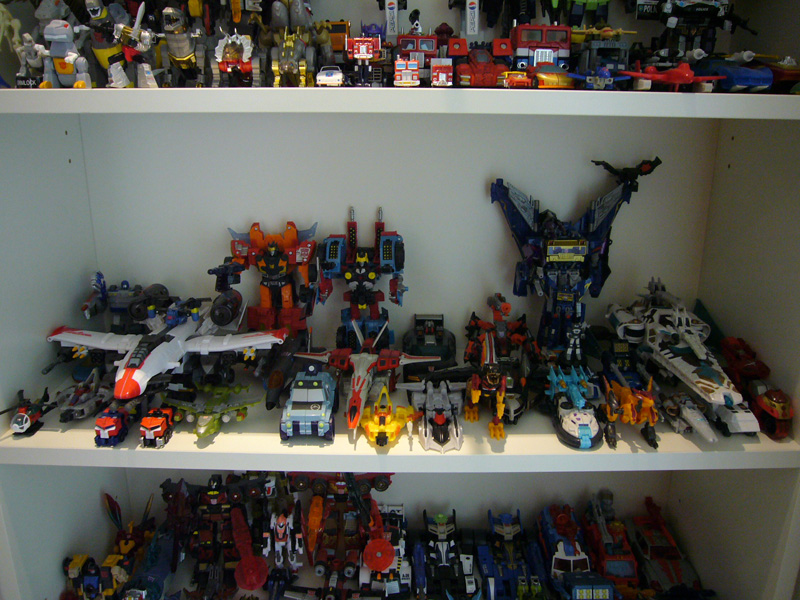 Energon.
Another mix of Transformers from various series.
The wife's shelf. Damn, there are some cool toys in there!
Another "in progress" area. The lower clear plastic shelving unit contains Ben 10 and Winx Club, with G.I. Joe on top.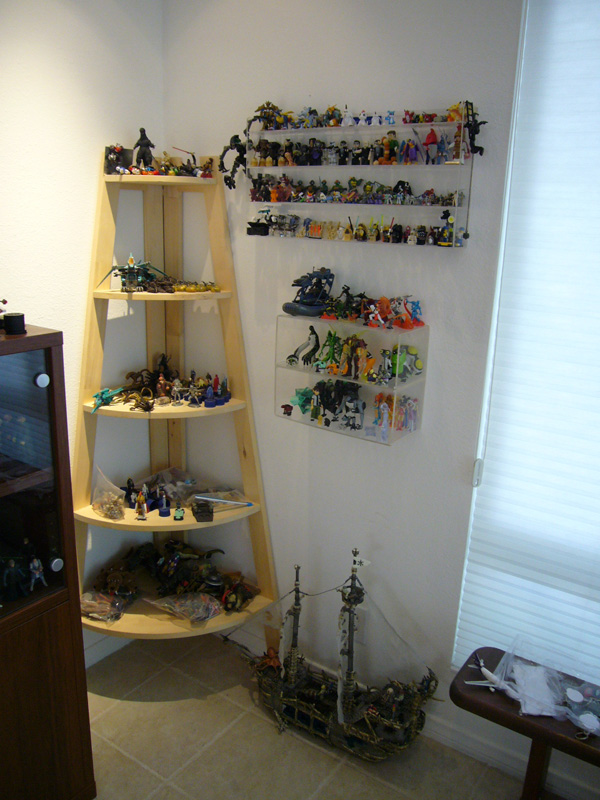 Wife's small toys.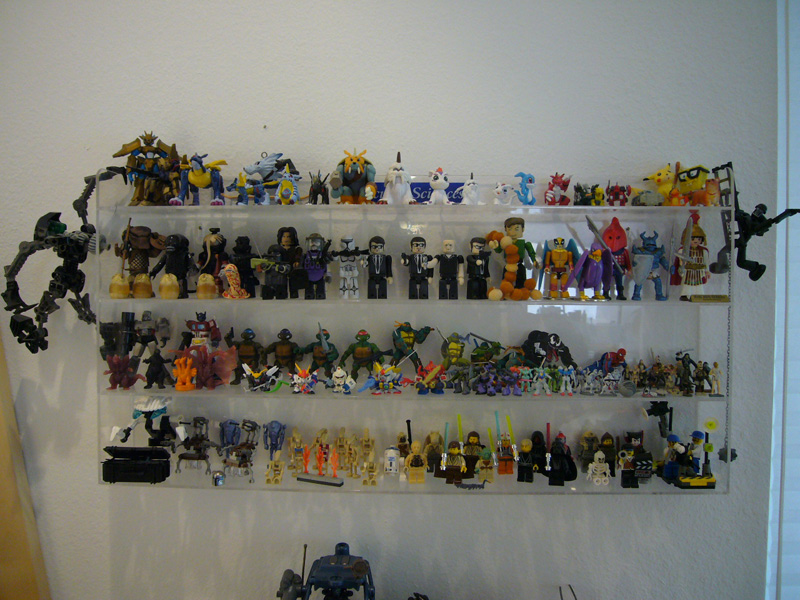 South and East.